"I want to connect with people through my music to inspire them with vibration so we can have a deeper conversation"
– Lacey Hill.
This Oneida Wolf Clan, Six Nations born and bred independent singer/songwriter describes her music as "Indigenous Soul" grown from a passion for making music since she was a little girl. There is no denying the amount of heart Lacey bleeds into each album; 528 Vol I in 2013, "M" (528 Volume II) released in 2017 available on iTunes.
In the anticipated follow-up, Lacey is beaming with pride to introduce "The Moon" (528 Vol III) as her newest independent release October 2022.
The Moon (528 Volume III)
AVAILABLE EVERYWHERE DIGITAL MUSIC IS SOLD!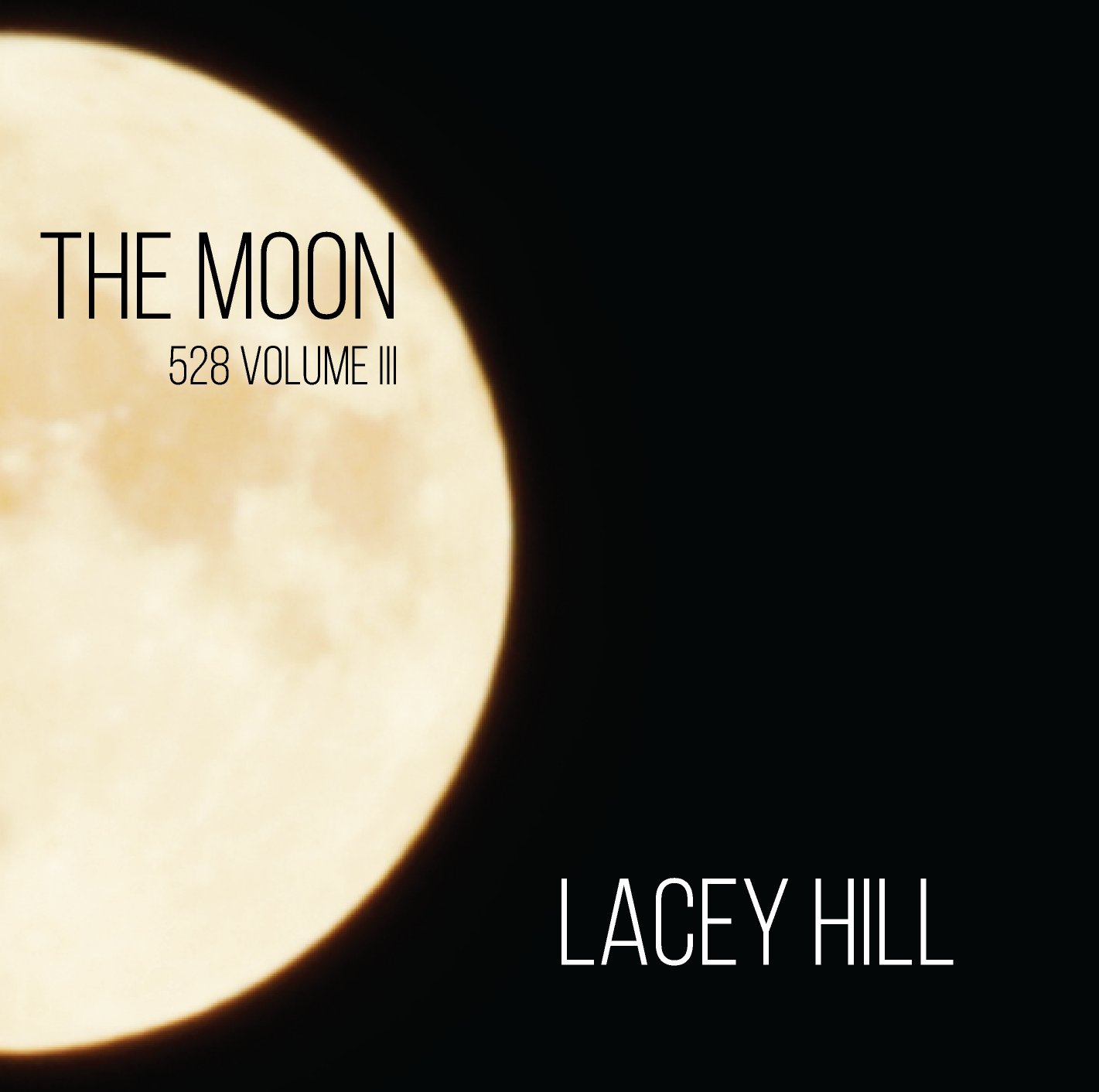 INTRODUCING THE LATEST ALBUM BY LACEY HILL
THE MOON (528 Volume III)
The Moon (528 Volume III) by Lacey Hill
Album Review
You can tell when an artist has hit their stride; confidence resonates out from each note, every composition and that's what you get with Moon; by Mohawk, Six Nations born and bred singer/songwriter Lacey Hill.
In this right-sized musical offering you'll find head-bobbing groovy soul food for hand-holding road trips with a hit of a head-banging boot stomping track called Set Me Free. Healing music, all.
Her gorgeous long drawn out notes ring with a spiritual echo as a call to the land while her lyrics are strictly for the betterment of the people, proving Lacey to be a quintessential  Indigenous artist through her singer/songwriting practices.
A hardworking, hustling Auntie, hitting notes with the precision of an opera singer and grinding guitar rhythms rich as Dylan and Buffy and the uniqueness of PJ Harvey. 528 Volume 3 The Moon makes for a life affirming listening experience you'll want to share with those you love and care about.
January Rogers
The Moon (528 Volume III)

You'll be moving to the music and humming the melody before you know it. "Little Sister" lifts you up and makes you happy in this acoustic song featuring Hill's beautiful voice, ukulele & whistle. Assuring lyrics of love and gentle big sister advice, "Little Sister" by Lacey Hill, will make you smile and lift your shoulders to dance and sing along. If you have a sister, you'll recognize this feeling.
Veronica Johnny
The Moon (528 Volume III)
Review
From the first soothing sounds of Lacey Hills' new LP, till the last notes come to a rest, you will find yourself somewhere that can only be described as familiar. The first thing you hear, are the comforting sounds of nighttime, sitting on a dock by a marsh listening to the evening herself. It's only too fitting that the last track on the album is called The Moon, but more on that in a bit.
"Little Sister", a striped down track featuring Lacey playing ukulele, singing, and a pinpoint whistle. As a first track it's message is clear. From the get go, you can tell that the whole album is meant as a journey down a long winding road. The entire time listening to Lacey's experiences with family, friends, chasing sunsets, big ideas, and big dreams.
The first single, "Love Wins", an ode to the love itself, lifelong friendships, does well as the stand out number in the first half of the album. It's the lyrical sincerity of country music, the playfulness of bluegrass, with a heavy nod to blues. It's the feeling of late afternoon on highway 6 in a classic car as the sun sets, head out the window with the wind through your hair.
Produced in Six Nations by Thru the RedDoor. The production is masterful in its simplicity. Every mix, and arrangement keeping Lacey's words, and vocals at the very centre of this journey. It does well to shine a spotlight on her lyrical honesty, and powerfully captivating vocals.
The emotional core of the album comes in the final track, my personal favourite titled simply "The Moon". A song about trusting the road the universe places before you, and believing in your gifts. A road that feels familiar, but you'll be hard pressed to find something exactly like it.
Yuma Dean Hester
The Moon (528 Volume III)
Album Review
This collection of songs is love manifested. Soulful lyrics, acrobatic vocalizations and strumming evocative of butterflies are only part of its magic. Lacey's voice is that rare human element that makes you feel like something is right with the world. All of her ancestors sing through her, and they are a magnificent crew. From the first moment of the record, Lacey is sitting right beside us, on a front porch summer night, reminding us that she has our backs. She lifts up the world with this work. People speak of "the man in the moon," Indigenous folks speak of Grandmother moon, but this album is a clue that maybe it's Lacey in that shining moon, beaming down at us, with all the love that life has to offer.
Tara Beagan
The Moon (528 Volume III)
Review
If optimism and positivity could sing, I have no doubt that they would sing the eight melodic songs that make up Lacey Hill's brand new album, "The Moon." This entire collection made me feel like I was drinking a warm cup of soup on a cold prairie day. Sonically, the album takes the listeners on a journey of easy listening to alt-rock. The standout track to me is "The Moon," as it really highlights Hill's vocal range and ability while being wise enough to know when to really belt and when to hold back. This is the kind of music that the world needs now.
Desiree Dorion
"THE CONDUIT"
THE FIRST VIDEO FROM "THE MOON" (528 Volume III)
SONGS FROM "THE MOON"
528 Volume III